About Bactoforce
Independent specialist for on-site inspections of your processing equipment
Bactoforce has over 25 years of experience in providing inspection services to the food industry. With 60 employees on the road in Europe, we are close and flexible.

Being independent of equipment suppliers, retail chains or authorities we are your partner on site.
Let's connect!
About us
Bactoforce has established a portfolio of services customized to the food industry. 25 years of operation gives us a unique experience and knowledge about food production equipment. Our inspectors are located across Europe and are on the road daily to reach production sites in their local areas. This enables us to have planning flexibility when our customers' production schedule changes. We set the standard for quality and safety. Employees typically have a food background and receive professional training to become your specialized service partner.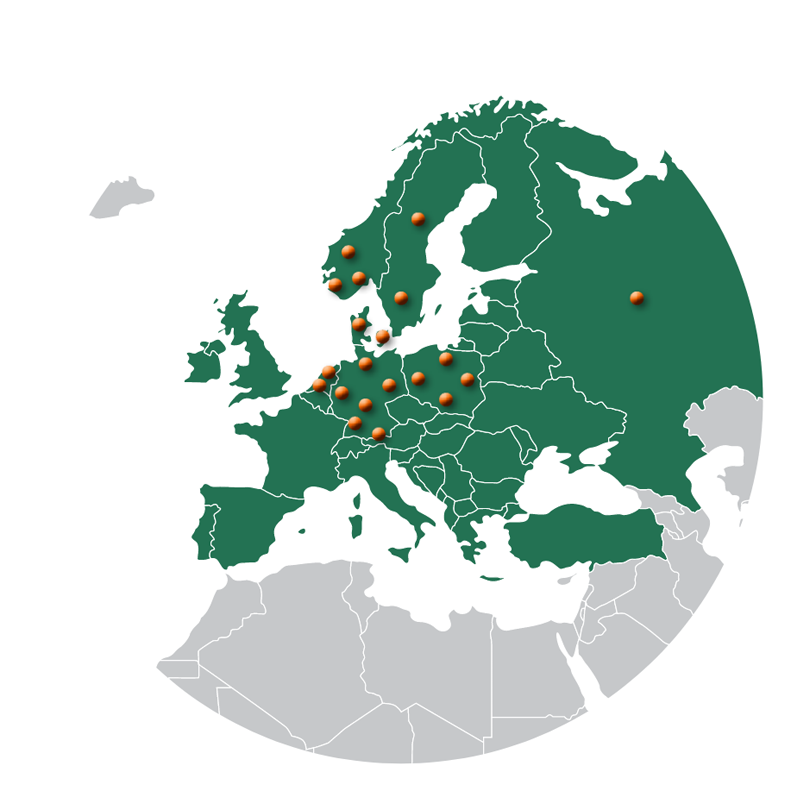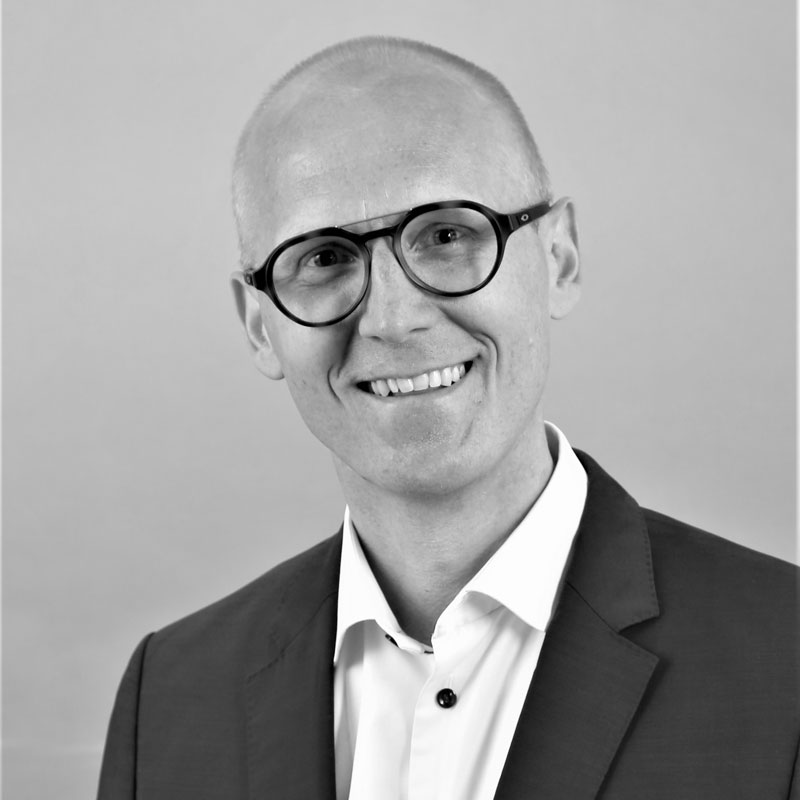 Qualified employees leads to qualified service
"The key to establish an efficient service delivery and good customer experience is to know your way around on the actual production site. That means having the same inspector coming back to the same production site.
We are giving the right tools, training and working conditions to our employees, so they can create long-lasting customer relations on site".
– Nils Jacob Haaning, Managing Director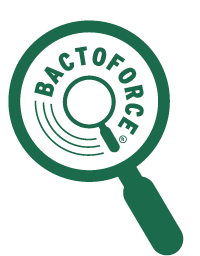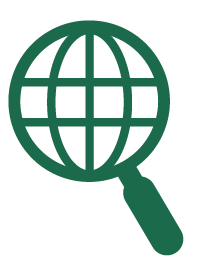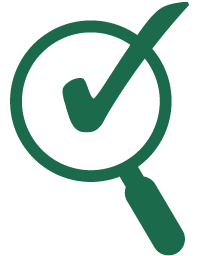 11.000+
Inspections in 2020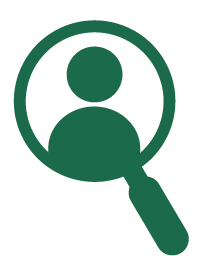 Inner drive to do things better!
"My motivation is my inner drive to do things better! At Bactoforce, I have the opportunity to develop and implement ideas. I can do this in an excellent team.
I also find our everyday work environment fascinating, the food sector is a highly sensitive and important area in which there are constant innovations that we have to adapt to. With Bactoforce I have found a working environment that corresponds to my personality, and where I can continuously develop and contribute."
– Daniela Städter, Sales Manager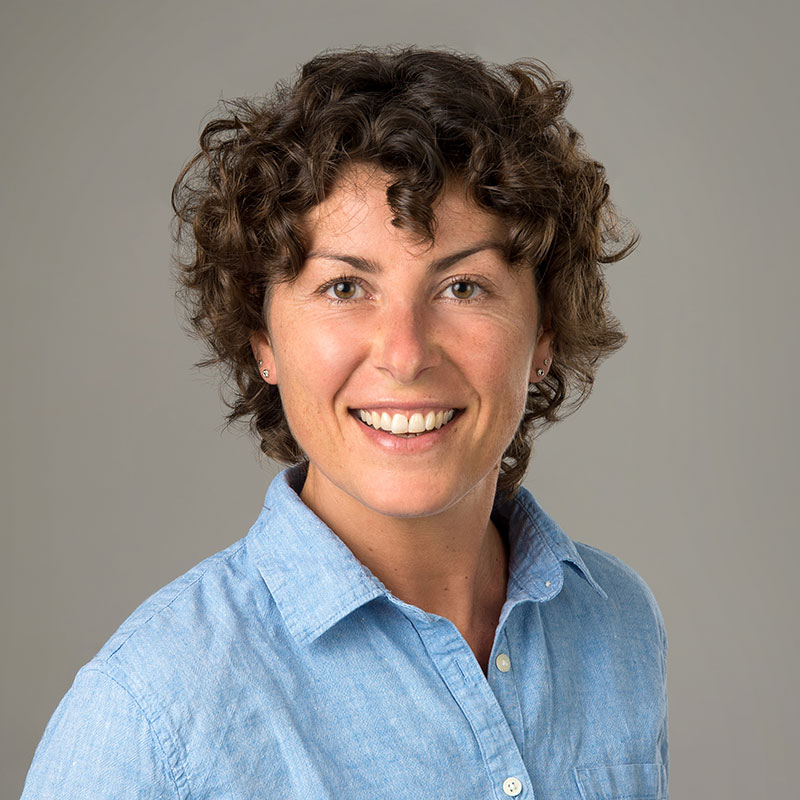 Good relations with colleagues and customers
"I enjoy the responsibility and trust that comes with the job as inspector. In Bactoforce, I get to work and develop inside the areas of my interest. We have a good companionship in the company – both in our local area team, but also across the borders, where we complement each other really well with each our competencies. As an inspector, it is important to have good relationships at the various production sites. It makes a big difference for us inspectors, but also for the customer, that there is a good and flexible collaboration. I think we succeed really well with that in Bactoforce."
– Jonas Kronborg, Inspector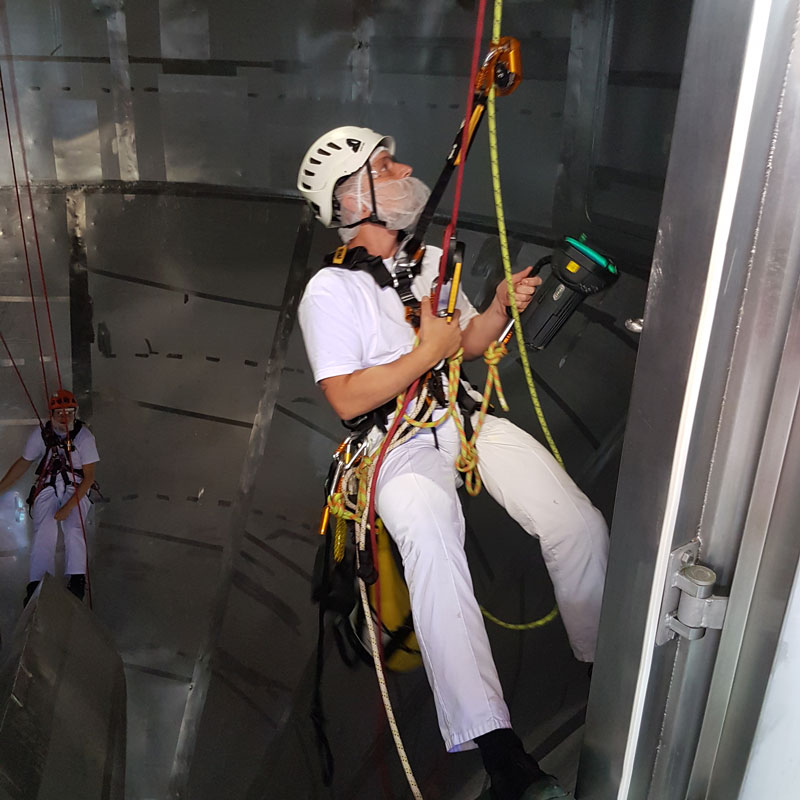 Customer satisfaction and trust
"Right from the start, Bactoforce was a company that has given me a warm welcome with lots of personal contact from the whole company. The company itself, but also all the colleges, were a close family from the first day I started at Bactoforce. Its very important that I can always rely on my colleagues, including the manager. At Bactoforce I feel that what I do is appreciated as well by Bactoforce as by the customers. In the daily job there is a lot of personal contact between me as an inspector and the customer. It's nice to see that the customer is satisfied at the end of the day and has complete trust in what we do, this is what we often hear from our customers. This gives me a lot of satisfaction in my job as inspector at Bactoforce every day."
– Aico Sibelt, Inspector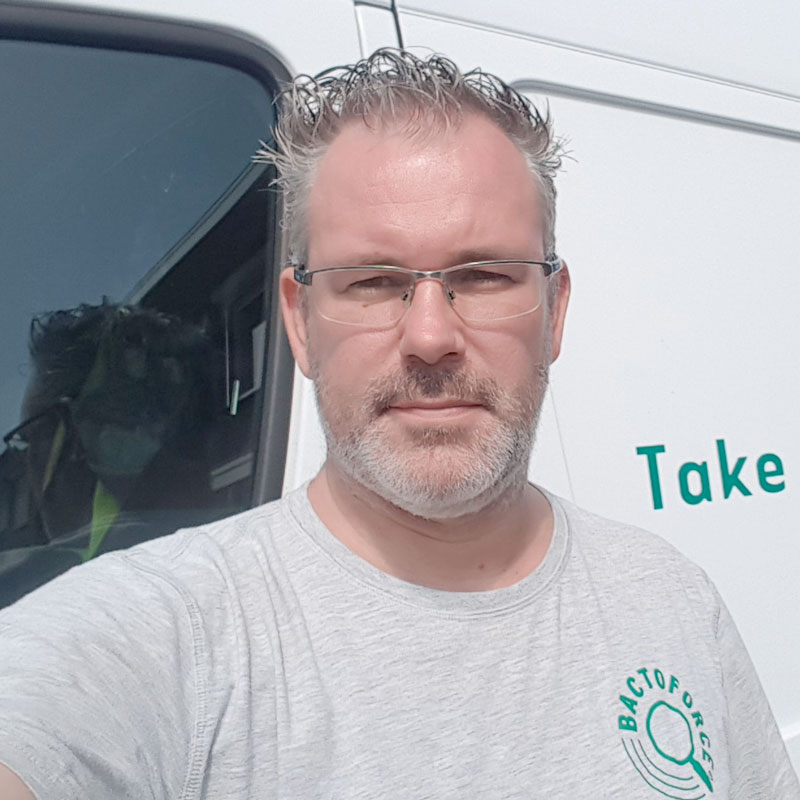 International adventures
"Working in an international company is a huge challenge but also a great adventure. During my career, I have met many wonderful people and visited many interesting places. And I had the opportunity to see the largest food processing plants in Europe, which does not happen to everyone. However, the most important thing for me is customer satisfaction and the ability to help in solving problems. Thanks to this, we improve the quality of food all over Europe."
– Pawel Grabowski, Inspector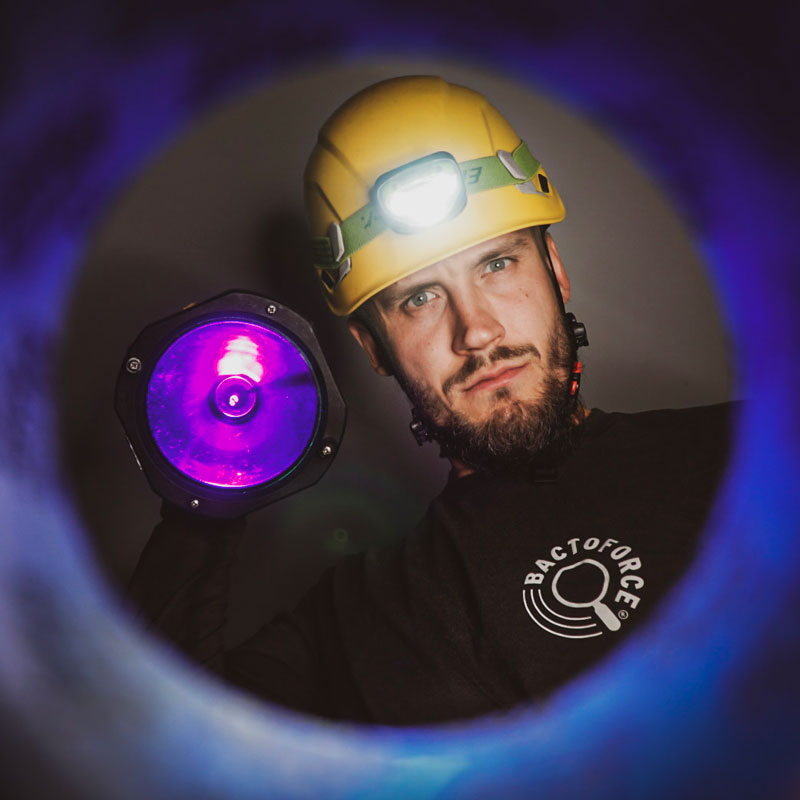 On-site knowledge
We can rely 100% on the inspectors, they really know their way around the facilities, bring the right equipment and work completely independent, which gives us the freedom to focus on our own tasks in the meantime.
– Dairy customer
Safety mindset
The inspectors from Bactoforce
are very good – they are especially
knowledgeable about safety.
– Ingredients customer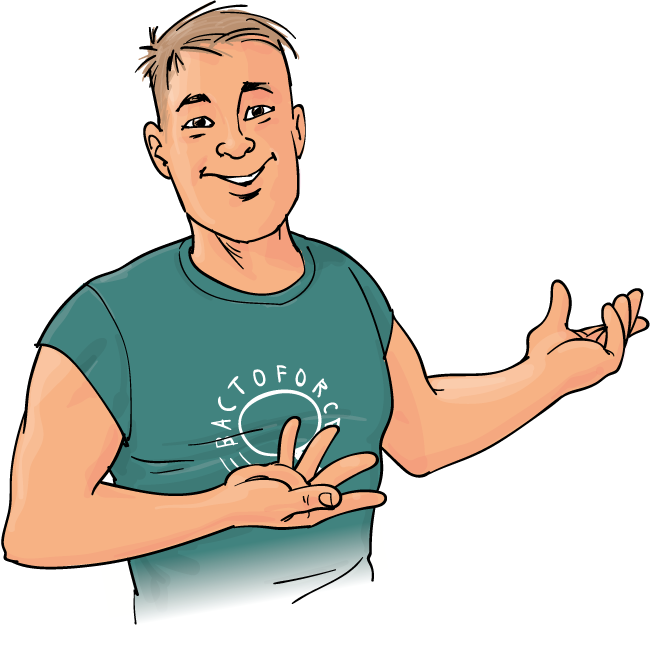 Work with Bactoforce
Bactoforce grows and is looking for new people to join our team in the field as inspector or in the office. Click below to see our open positions.
If you would like to work for Bactoforce, but we don't have the right position for you open at the moment, we would still like to hear from you, so we can stay in touch.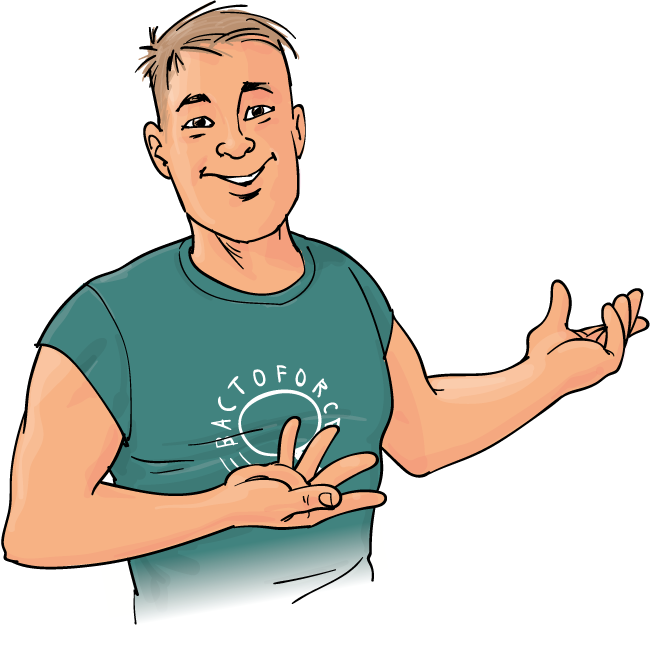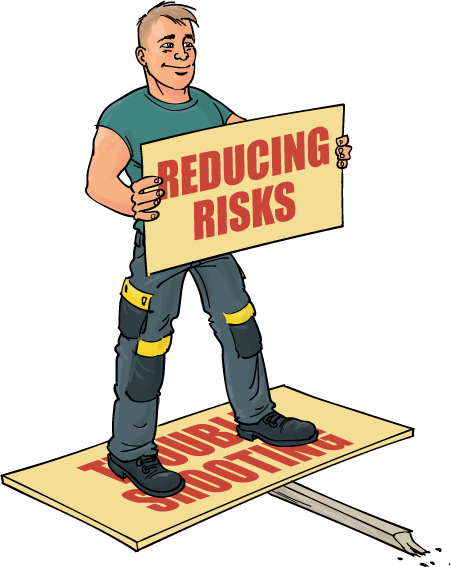 Online access to reports, planning and risk management
R-Force is the on-line inspection management software, which allows our customers to have full access to inspection plans and reports at all times.
Use the system to exchange information with Bactoforce and stay in control with the hygienic condition of your production line.